2015 in review-What's Ahead for 2016?
Greetings! Railgunfan75 here with my first post for 2016. I thought I would start this year by posting a year in review for 2015 and to discuss some ideas I had for 2016. I will first start with sharing a summary report for this blog for 2015. The WordPress.com stats helper monkeys prepared a 2015 annual report for this blog.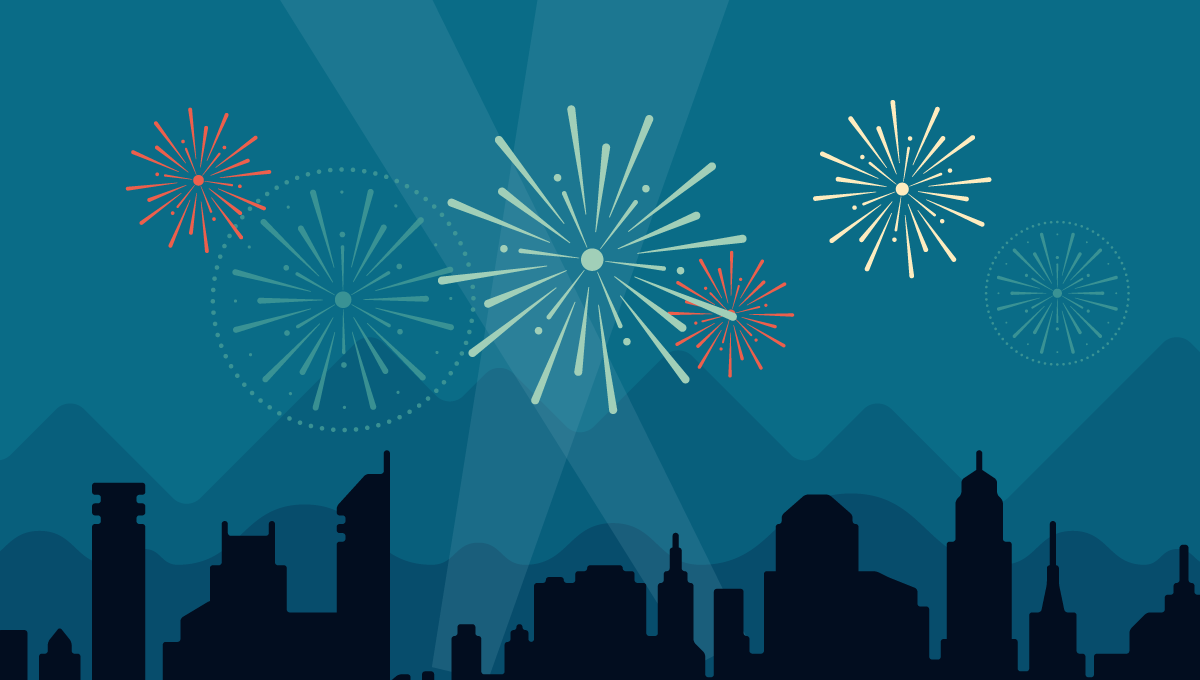 Here's an excerpt:
A San Francisco cable car holds 60 people. This blog was viewed about 2,900 times in 2015. If it were a cable car, it would take about 48 trips to carry that many people.
Click here to see the complete report.
I was quite amazed with these numbers to be honest. I know this blog isn't the largest blog out there or the most flashy, but I am happy with these numbers regardless. I had many stretches last year where it was difficult to post consistently and I had hoped to actually post more content last year.There was a variety of different things that I tried to do. Some things like my Weiss Schwarz Trial Deck reviews were quite popular and others like my Summer Anime challenge were not. I feel that this blog has certainly grown and evolved since this time last year. I have expanded and am now contributing to Mad Maz Reviews, started a twitter account specifically for this blog, and implemented a new site design which I feel looks and works much nicer than the old design.With all of this happening, this blog has grown in followers and had more views than in 2014.
I would like to personally thank all of you for reading, liking and commenting on my posts. I appreciate that you have taken the time to read my content. I know there are a lot of blogs out there particularly for stuff similar to what I write about. The fact that my content is reaching an audience and people are enjoying what I have to say inspires me to keep this blog going.
I would to extend a personal thank you to all of my followers:
Arria Cross       theemeraldstorm       lyzzz    jraiyan     the alchemist
The Chosen One   Sunite    ruoani    James Revels Composer
MuseBoxx   Jaroslaw PlayWithLife   justanotheranimefan
Chloe C.    zerefmavis    gradypbrown    rnwdgf   Odd Maude Girls
affiliatedmindset    gottyj    ahotaku39   Ocie OMG   girlsarepretty
Cristian Mihai    Luis C.C.S     manekinekosblog    Kendal F Person
The Gaming Grad     GiantGag    davekheath   zonesknight 
Also thanks to all of my twitter followers as well! You all are awesome for following me and leaving me your feedback. I am so happy that you are all following my blog/ twitter account and reading my content on a regular basis. It is my hope that you all have success with your blogs in 2016!
Speaking of 2016, I plan on continuing with my anime reviews and Weiss Schwarz content. I truly enjoy writing this content and sharing it with you and judging by the stats for the past, this type of content is generating interest.
In addition to this I am planning on adding new types of content. This may include discussions/reviews of manga (I did post about adding a manga section and just never got around to actually posting content form it), more debates/discussions of various geek topics, top 5/favorite lists, and I am considering doing a weekly blog post discussing my weekly experiences in the geek world such as series I'm watching. I also want to say that if you have a suggestion for a series or movie to check out based on my reviews, please leave those suggestions in the comments of any post. I am always looking for new things to watch and your suggestions are always welcome. In addition any feedback about the blog is general is also welcome positive or negative. I always strive to improve this blog and who better to look to for ideas than you the reader.
It is my hope that 2016 will be another great for this blog and the geek community.  I wish all of my readers a wonderful year and thank you one final time for supporting me this past year. It is my hope that you will continue to support this blog in the coming year.Until next time, this is Railgunfan75 signing off!